Support For Relationships, Couples, & Organizations
From Your Favorite Life & Mental Health Coach Individual Therapy
I offer individual psychotherapy, which helps a single person work through personal issues they have been facing. Couples Therapy
Strengthen friendship and intimacy between partners. E
ach couple gets the opportunity to walk through and resolve their issues with me. Group Therapy
Organizations, institutions and establishments that require trainings and coaching for their staffs can make use of this option.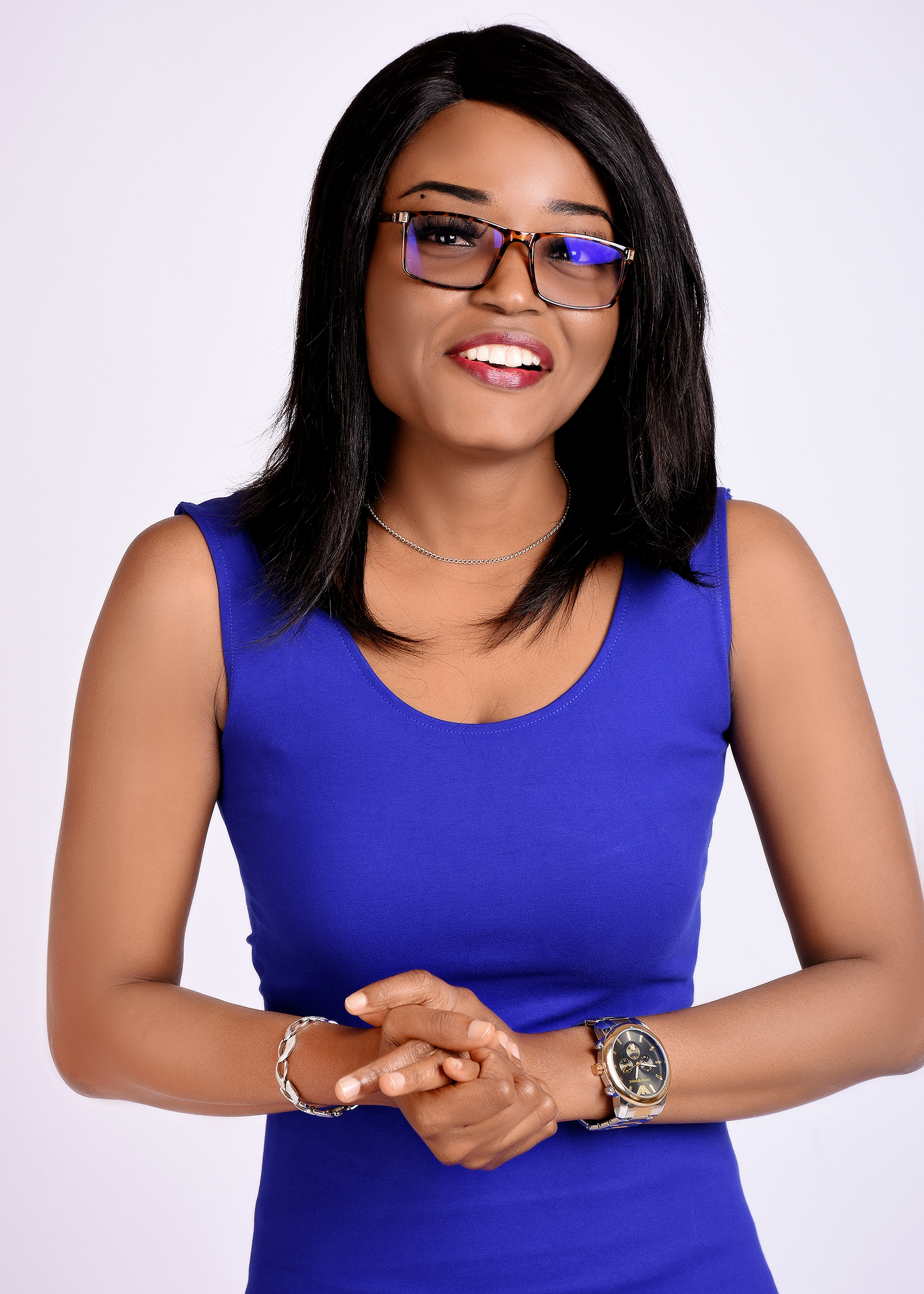 Hello! I'm Whitney Edna Ibe.
Certified Therapist
The prevalence of mental health problems in our world today highlights the demands and need for a psychotherapist, which I am here for!
 Let me help you REDUCE your psychological distress through my proven strategic psychodynamic and cognitive behavioral therapy method.
I implement changes personally and professionally to remain relevant each day. 
You don't have to struggle alone anymore.
You can trust me. I won't drop the ball.
Read More
Life is irregular, a bit overwhelming, and stressful, and there are situations that we can't always control. These irregularities have caused many to have sudden mood changes.
However, some conditions lead to mood swings that affect males and females.
Are you experiencing a significant life change? Do you feel overwhelmed and unable to get enough sleep? If yes, it's time to find the underlying cause today!
Read More
The fact that anxiety can be expected in certain situations doesn't make it palatable. When anxiety becomes persistent and excessive, it becomes something to worry about. You will experience mental and physical symptoms like anger and fatigue if you are constantly under stress. 
Are you expressing any form of anxiety, stress, or mood disorders? Speak to a therapist and get professional help immediately.
Read More
We all need a friend, that special someone we can trust with all the details of our lives irrespective of how gory or beautiful they are.
I recommend getting at least one friend you can confide in when the chips are down. Friends are essential, and we all need someone to talk to, including you!
Let's deal with it together.
Read More
Every family member has peculiarities and relationships. Due to the unique nature of our individualities, family members are different. These discrepancies can take various forms. Disputes are unavoidable in a family unit. 
Family is precious, yet there is nothing beautiful about disputes and fights in the family.
Book a session with me today, and let's find the solutions to all your family feuds.
Read More
Change is life, but not everyone embraces change as expected. We all have reservations about what and how we want to change. 
When it comes to job loss, we lose more than our regular salaries. We lose security and every sense of belonging. 
Grieving the loss of a job or change isn't always easy. It's okay to give yourself time to express your feeling, accept reality, adjust and heal.
Be honest with yourself and rediscover how to get your groove back. If you feel that you were dealt with unjustly due to discrimination, it's essential to take action now! 
Speak to the appropriate channel immediately but don't lose your identity.
Read More
Depression is a mood disorder characterized by lowering mood, loss of interest and enjoyment, and reduced energy. Feeling sad isn't always a sign of depression. There are different types and symptoms of depression. There are different levels of severity and symptoms related to depression. Warnings of depression can lead to an increased risk of suicidal thoughts or behaviors in young adults and adults.
Are you hopeless and sad? Are you feeling depressed and your health affected? Take action today. Do not ignore any warning signs.
Read More
Many people can go to bed and sleep without difficulty, while others struggle with one form of sleep disorder. Many have no regular pattern of when they sleep and when they wake. The sleep-wake syndrome is an example of an irregular sleep cycle.
Scientific research shows that irregular sleep schedules might lead to metabolic disorders such as obesity, diabetes, high cholesterol, and high blood pressure.
When your body doesn't get the right amount of sleep it needs, serious problems spring up—issues like heart attack, depression, low sex drive, impairment in immunity, and obesity. 
Get your beauty sleep today and improve your mental and physical appearance.
Read More
Why do couples cheat? This is a million dollars question that many people have several answers to. Unfaithfulness, disloyalty, and altercations are a few reasons why couples can't remain faithful to one another. 
Nearly 65% of couples cheat for one reason or the other. However, many couples still stay together after infidelity. 
It's gradually becoming normal for couples to cheat. Infidelity has become a gateway resort to any challenges in relationships. We need to pay close attention that couples don't easily own up to cheating except when push comes to shove. 
No matter how glorifying cheating is, there is nothing beautiful about being unfaithful.
So, is getting attracted to someone a good enough reason to cheat on your partner? The answer is No!
If you can't take the heat, leave the kitchen. If you can, make up your mind to be faithful.
Read More
One of the advantages of being human is that we can think for ourselves. Indeed, some people can't think for themselves for one reason, yet it's only a tiny number. 
We have intrusive thoughts for those of us who can think for ourselves. 
Note that mundane thoughts are not intrusive thoughts. 
Intrusive thoughts are thoughts that are constantly on our minds. They reoccur as often as they want, and they are dangerous too if they are dangerous and disturbing.
Thoughts will always be thoughts, but if we fixate on them, glorify their significance, and become ashamed of them, it is a warning sign to watch out for.
When intrusive thoughts become uncontrollable, it breeds numerous types of mental health conditions. Such as obsessive-compulsive disorders(OCD), eating disorders, drug abuse, depression, sleep disorders, fatigue, and dementia.
Read More
Isolation and loneliness affect us all at some point in our lives. While loneliness is the separation from someone or something, isolation is the absence of social contacts and having few people to associate with daily. 
We all cherish our privacy but disregard any form of isolation. You can live alone and not feel isolated, while social isolation can lead to loneliness.
Isolation and loneliness of any form, if neglected for long, can lead to numerous physical and mental conditions: high blood pressure, heart disease, obesity, a weakened immune system, anxiety, depression, cognitive decline, Alzheimer's disease, and even death.
Do you feel lonely or isolated? I recommend you move. Exercise daily, take daily walks and keep in touch with family, friends, and neighbors online or by phone.
Consider adopting a pet.
Read More
Divorce and separation are the order of the day in our world today. Several relationships are broken due to strained relationships, increasing the number. Building a healthy relationship and sustaining it takes time, especially when there is a breach of trust. People have lost faith, hope, and the zeal to work on their relationship due to one disappointment.  
Is your relationship strained? A broken relationship can take a toll on anyone, including you. Seek professional help. Be honest to yourself and take full responsibility for your actions. 
Your happiness matters!
Read More
Addiction is anything you don't have control over. It could be work, drugs, gambling, the internet, alcohol, and even shopping.
Yes, you heard that right. Many people don't have control over what they buy.
Understanding addiction and its dangers is a prerequisite to getting help and healing.
The strain of managing the four stages of addiction can take a toll on anyone. The four stages of addiction are experimentation, regular use, high-risk use, and habits.
After reading this article, if you feel as if you or a loved one may be exhibiting any symptoms of addiction or at any of the four listed stages, please reach out and seek professional help immediately.
My Approach & Values
As a Life and Mental Health Coach, I use solution-focused and value-based approaches. Both approaches help me make a difference in the life of my clients and everything around them.
I use the solution focus approach because it helps me guide my clients on how to identify and achieve their desired outcomes. Through this approach, I focus on their strengths, not their weaknesses, and solutions rather than problems. To determine the skills they need to achieve their set goals, provide them with all the positive reinforcement they need, and encourage them to take action and review their progress without being hard on themselves.
On the other hand, the value-based approach helps me guide my clients in clarifying and identifying their values, help them understand what motivates them, uncover resistances to change, and take action congruent with what is important to them.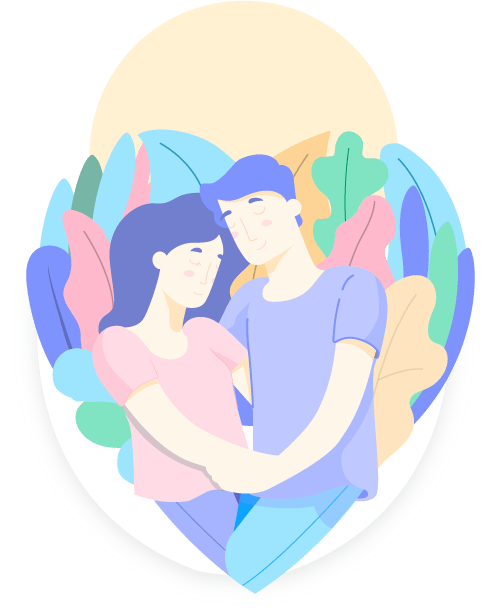 "I highly recommend Whitney as a life coach. Whitney has greatly impacted my life. She is empathetic and patient, and connects with her clients quickly. She's always encouraging and helps people move forward with life."
 Nidhi Chauhan & Ron – Couple: Age 49 & 53
"Whitney has a proven record of success that supports her passion to help others.
She has an extensive library of hard skills and soft skills that make her a valuable asset in anything she sets her sights on."
Daniel Frutiger – Father: Age 58
Odigidi John -Age 30
I have known Whitney Ibe for about 6 years now. She is a hardworking and dedicated individual who always want to achieve the best and nothing but the best. She has a good work ethic and a creative person.
Olivia Owino - Age 53
I have known Whitney Edna Ibe for some time and I can say she is one of a kind. A positive passionate hardworking woman who understands each aspect of life and with facts deals with each situation positively.
Zian Mulla
The simplicity she brings in her edit and the professional style she maintains is excellent. She makes my article into a fine art every single time. She makes me realise how to make readers understand my articles simply. She's quick in response and edit which is great. Thanks for everything Whitney ma'am.
Emry Freights - Age 48
She is a vibrant, energetic, purpose-driven young lady. I have never met anyone who cares passionately about the welfare and well-being of another human being as she does. She is an intelligent coach, counselor, educator, writer and selfless human being. She is always optimistic, easy going, objective about life and all it brings.
Distinctcushy Global Freight Forwarding Company- Age 43
Whitney Ibe is a person that has passion to assist you to succeed in life She has been someone I look forward to seeing every time I have meetings with her. I love her style of writings, counseling and advising approach.
Stanley Abai - Age 39
She is one good person you can count on in terms of coaching to whatsoever you need to write about, being blogs articles, magazines, also if you need counsel of whom to talk to about your education, that of your child and business how to go about it she is one purpose driven person you have to consult for it.
Adetayo Osho
Edna is an amazing life coach and a top professional.
Contact Me
Ask a question or book an appointment below. For emergencies call 112 or visit your nearest hospital
6, Musibau Mijibu Street, Ago Palace Okota, Lagos, Nigeria
info@whitneyibeconsult.com